AdoptAMature:
There
traditional meeting
a woman's
The reference platform
AdopteUneMature.org represents the ideal dating site to quickly and easily find a mature woman to your liking.
You register in just a few minutes by filling out our online form available on our home page and you're done! You just have to provide us:
your kind
your place of residence
your age
the age of the partner sought.
Registration for our interface is 100 % free. So what's stopping you from becoming a member and adopting a mature today?
Our goal: secure meetings
We have designed for all men who love older women, a completely secure interface so that they can get to know each other and share their fantasies in complete privacy.
Our platform is equipped with an SSL license guaranteeing the protection of your personal data and your total anonymity.
In addition, to allow you to converse with real singles looking for relationships, we have implemented several safety measures:
a recaptcha service blocking robots from the home page
a very active moderation service to flush out fake profiles
the ability to block a member or report it to our teams
Finally, we are at your disposal every day to answer all your questions.
A complete profile page
AdopteUneMature has developed a very complete profile page allowing you to be introduced and highlighted to other members. So, you start by adding a fairly recent photo of yourself. Then, you have a space to write a nice ad that makes you want to know more about you.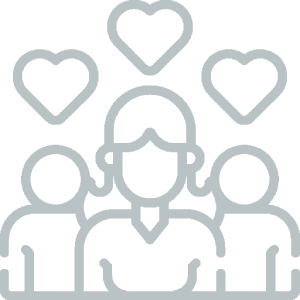 Finally, AdopteUneMature.org also offers you the possibility of recording a short presentation video. This functionality is completely innovative and unprecedented. You won't find it anywhere else.
Note that you can also watch the presentation videos of other members. This option makes virtual relationships from the start more lively and guarantees you to be in the presence of real people.
So don't wait any longer to brighten up your daily life, by meeting wonderful women living in your region every day who dream of adventures, sensual relationships and more!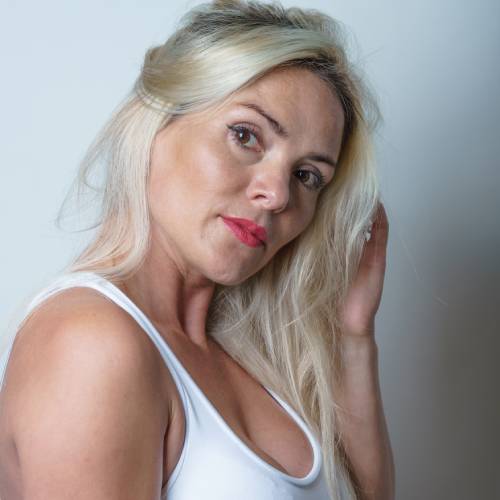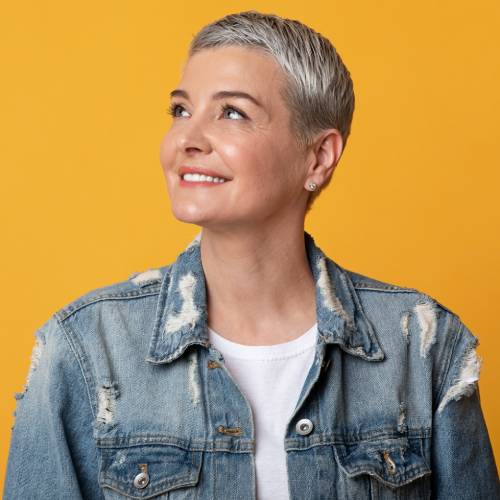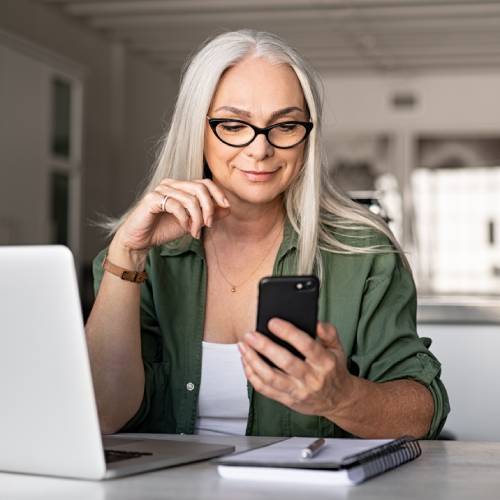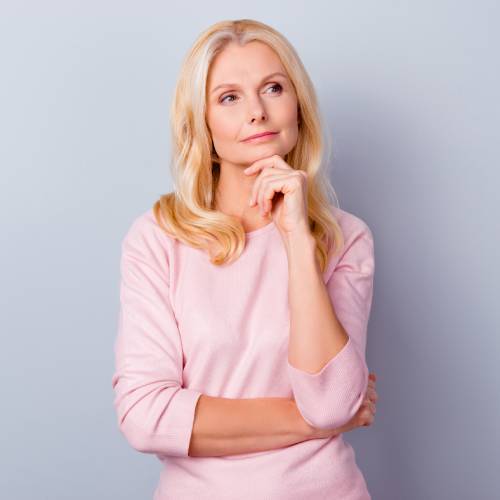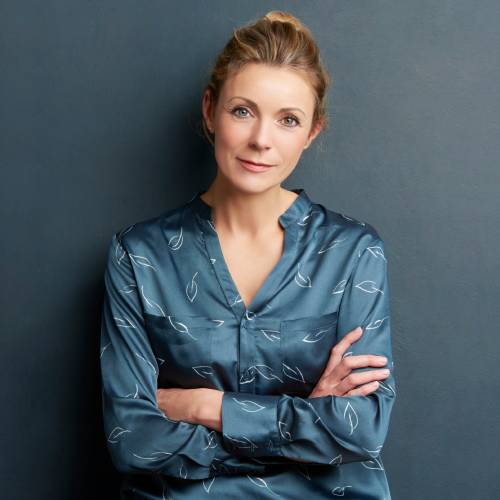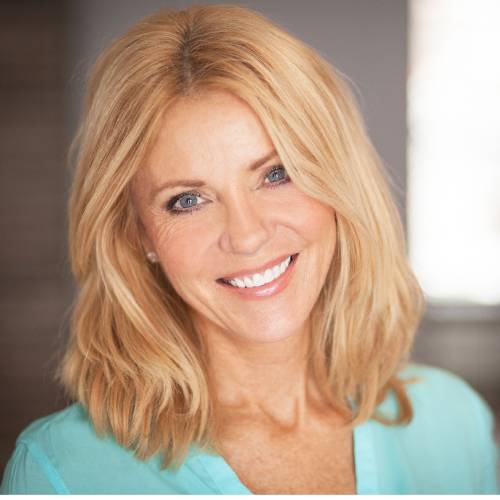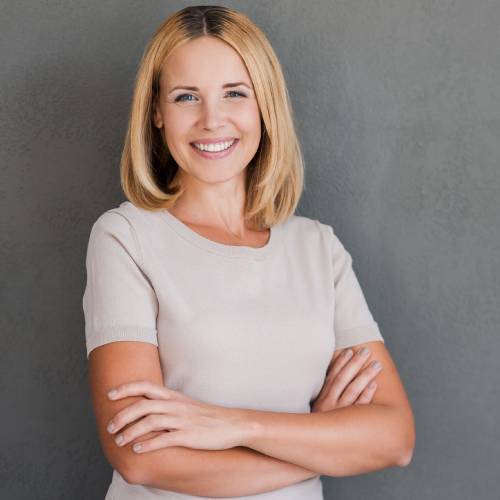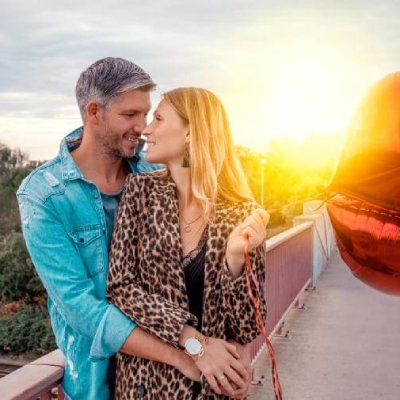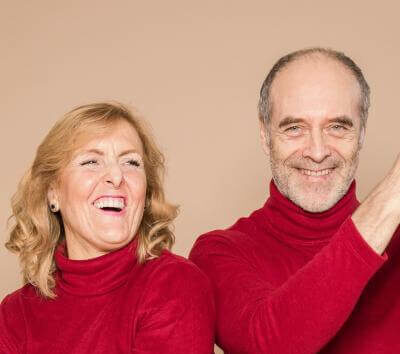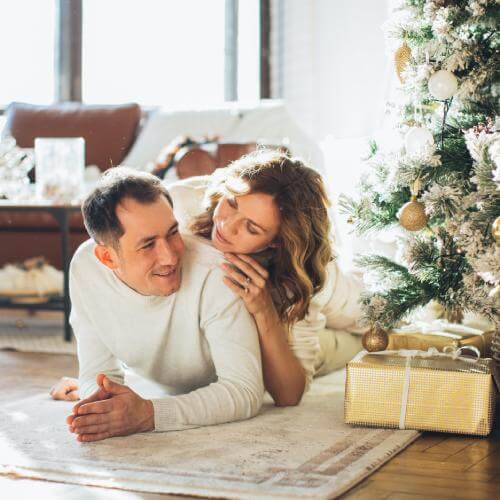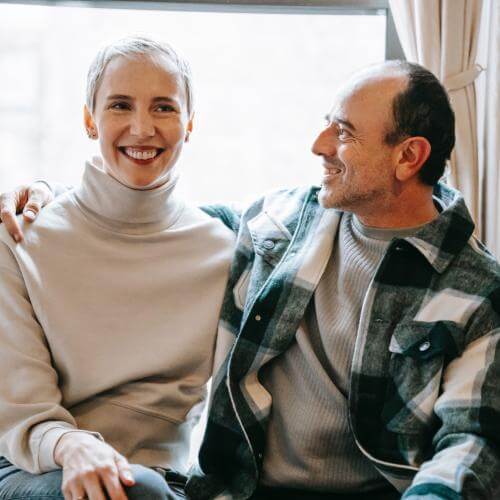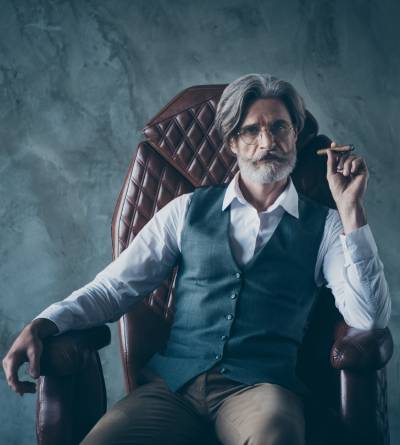 A mature woman will bring you a thousand and one pleasures
Adopt a mature for magical moments
We know it more and more, to live in a relationship alongside an older woman is simply extraordinary. Indeed, from the age of 40, women:
know their bodies better and the pleasure they can give
know how to play their charms without complex
dress very sexy
have experience both emotionally, sexually and professionally
are Cartesian and enjoy every moment
are experts in love games and are ready to explore new erotic practices
So, don't wait any longer, to adopt a mature today on AdopteUneMature.org.
Varied profiles, but always the same thirst for pleasure
As soon as you register, you will immediately be able to discover the many profiles of mature women available. And you will see that there is something for everyone, so that everyone can adopt a mature!
brunettes
redheads
blondes
small
big ones
thin
rounds
All the profiles and styles of women over 40 are on our platform. It's up to you to discover them and titillate their charms! And you can even choose their ethnicity.
So, are you ready to adopt a mature rather:
African?
European?
Asians?
latin?
Redhead?
Métis?
Mature women are waiting for erotic encounters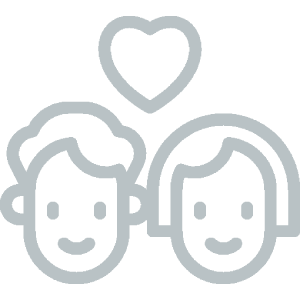 Women comfortable with their desires
The mature women present on AdopteUneMature have passed the age of childishness. They know what they want and express their desires without any taboos. You will also be pleasantly surprised since even before you send your first message, several of them will have already contacted you. And they will make you proposals that may initially make you blush.
Most are looking for purely carnal relationships, either for a night out or on a regular basis. But others are ready to commit to a more serious relationship with you.
What matters above all is the sincerity of the exchanges!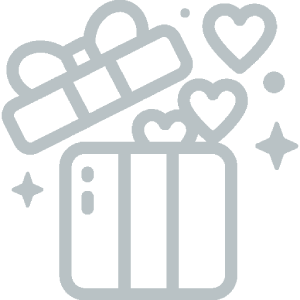 Discovery possible thanks to powerful features
And to better discover them online and adopt a mature to your liking, AdopteUneMature provides you with very elaborate features:
online chat for immediate discussion
private messaging for more in-depth discovery
the Flirtcast to find the right words
the Like option to show your interest
You will see that online relationships are much less superficial than one would like to believe. It is even rather the opposite effect. We confide more easily behind our screen.
It's time to dive into a world of delight and adopt a mature by registering now!
Serious and diverse female encounters
By joining a dating site for serious women, you will quickly discover a multitude of diverse profiles. Depending on the type of single woman you are likely to fall for, you may find:
curvy girls
Busty girls
Muscular girls
thin girls
But also tall, small, medium, blondes, brunettes, redheads. Women with green eyes, or blue, brown or black.
But the diversity does not stop there! You can also chat with sublime single women:
From Africa
Caribbean
From Latin America
From Eastern Europe
Online dating portals open the doors to a wide variety of profiles of women of all ages and all ethnic and social origins.
It's up to you to select the criteria that seem relevant to you to meet your feminine ideal. You can even find those with tattoos and/or piercings if that's what appeals to you.
And also a very important criterion, dating sites have a geolocation system allowing you in just a few clicks to see single women in your area. This very practical feature will prevent you from hooking up with a girl living thousands of miles away from you.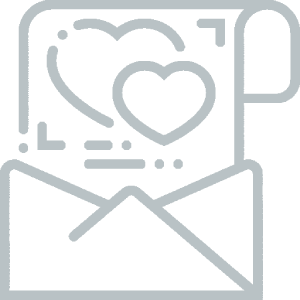 AdopteUneMature, the favorite dating site for single women
AdopteUneMature.org has the largest database of serious single women who are waiting to live a beautiful love story.
By becoming a member of our platform today, you will have immediate access to all the profiles of the women registered on our interface. Registration only takes a few minutes and is completely free. You just have to mention your age and your locality.
By becoming a member of Adopt A Mature, you join a secure and confidential 100 % platform. Our SSL license protects all your exchanges as well as your personal data. So you can do your research discreetly and chat with as many women as you want.
In addition, our moderation service checks each new registration in order to be able to offer you quality profiles of real single women. With us, you won't find any robots or hostesses to chat with you. All registered women are real and seek to build a life as a couple. It's up to you to find the one that will make your heart beat the most.
To facilitate your research, we have provided you with various search criteria:
age
The localisation
body type
Hair colour
eye color
Ethnic origin
With or without piercing
With or without tattoos
Since our creation, we are proud to have been able to contribute to the creation of thousands of couples who have been living together for many years now.
So, why don't you also force fate a little bit to meet great people today?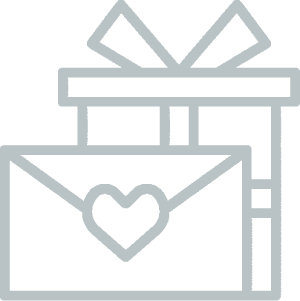 Meet a serious woman with ease
Do not put yourself a psychological barrier to meet a sublime single woman online. Today, dating sites are widely democratized and by joining AdopteUneMature, you will be pleasantly surprised by the richness of the different profiles present. You'll only wonder why you didn't take the plunge sooner.
In addition, we provide you with a whole range of communication features to contact the single women you like. You will be able to choose the way that best suits your personality to approach them:
The online chat
Private messaging
The flirtcast
The wink
The main thing is to awaken in the other the desire to know a little more about you and to continue the exchange. Over the messages, you will see that a complicity is being born as well as a sentimental attachment.
So, all you have to do is take the first step by registering and carefully filling out your profile. And go meet your loved one.
Luck sometimes depends on very few things:
Make a registration
Fill out a profile of our expectations
Launch into the unknown to discover what being hides behind such a beautiful photo
Let your intuition take over and try our dating site specializing in serious relationships with mature women today.