Separations, divorces and blended families are unfortunately increasingly part of the social landscape. Today, it is not uncommon to find yourself single at 40 and over. The phenomenon affects both men and women equally. So, if you want to meet a lady aged 40 and over, you can either look in your close environment or use online dating sites.
Meet singles aged 40+ in everyday life
If you are a single man who seeks the company of women over the age of 40, you can first examine your immediate surroundings:
your friends
Friends of your friends
Your neighbors
Your colleagues
Maybe a sublime single mature woman is already gravitating around you without you paying more attention to it or you thought that this divine creature was already in a relationship.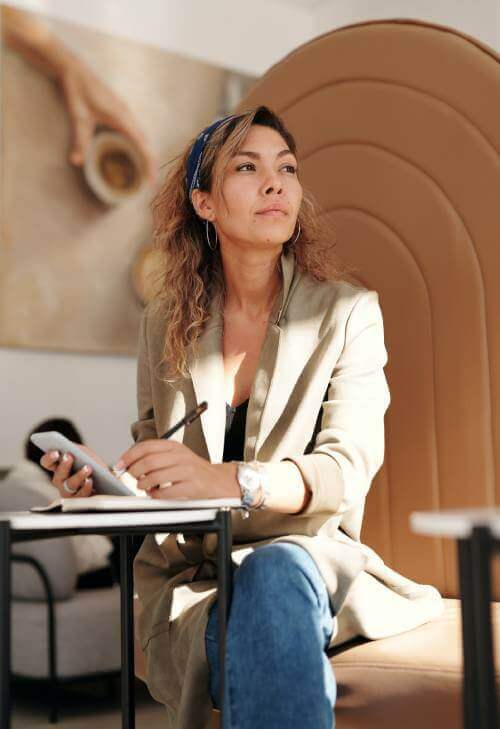 Don't hesitate to talk about your situation with your family and friends. We know it's not always easy to open up about your feelings, but your loved ones could arrange some dates for you with their single acquaintances. It's always nice to meet new people.
So don't hesitate to get out of your comfort zone and sign up for themed workshops or a gym, for example. You will easily meet new people around a common activity and start a conversation much more easily. The important thing is to adopt a positive attitude and to be sociable. Then, life always has pleasant surprises in store for us.
Dating sites for over 40s
But the easiest and fastest way to find single women over 40 today is through dating sites. If in their youth, the quadras found these platforms outdated, even dangerous, the trend has completely reversed today.
More and more mature women are signing up to find either one-night stands or to discover love. Uninhibited, they proudly assume to be members of a dating site.
And their community is even so large that interfaces have specialized in meeting people over 40. All you have to do is test the flirt online!
The benefits of dating sites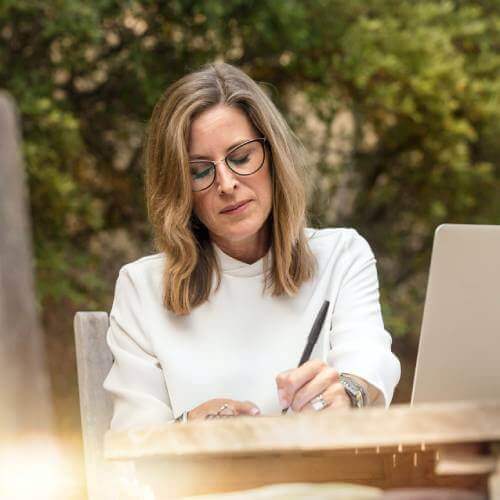 And we fully understand this craze for online dating. From your home, you have access to a whole community of single girls. All you have to do is select the criteria you like to discover profiles close to your expectations.
And then, behind the computer screen, it's always easier to approach a woman, flirt with her subtly and also to confide. Great stories are born from these platforms. Their effectiveness is no longer to be demonstrated.
But, despite this effervescence of long-distance relationships, rigor remains in order. Some websites promise castles, but do not put you in touch with any single girl since all the profiles on their interface are fake. These are fraudulent platforms. And it is important to know how to recognize them before falling into their trap.
So, before joining a dating site, you must make sure of its seriousness and notoriety.
AdopteUneMature, a dating site dedicated to 40-year-old women
AdopteUneMature.org is the first dating site to focus on women over 40. Today, they are thousands every day to join our interface for various reasons:
feel less alone
Find a young man to have a hot time
Meet the man of their life
You will find a multitude of profiles of mature ladies on AdopteUneMature. All these ladies are unique and just waiting to meet men like you to chat, flirt, and more if they have an affinity.
Find a companion who looks like you
Very ergonomic, our interface has been designed to make your life easier. You just have to enter the criteria that seem important to you in a woman:
Age
locality
body shape
Eye colour
hair colors
Ethnicity
With or without piercing
With or without tattoos
And you will discover real princesses near you.
Take the time to get to know each other
And then in mature age, we finally know what we want and what we don't want. We know each other better. So, the girls registered online are ready to chat with you, without pretense. They are not afraid of anything, but are terribly themselves, which only increases their charisma. Take the time to discover them, learn what they like and finally see if your two beings are compatible.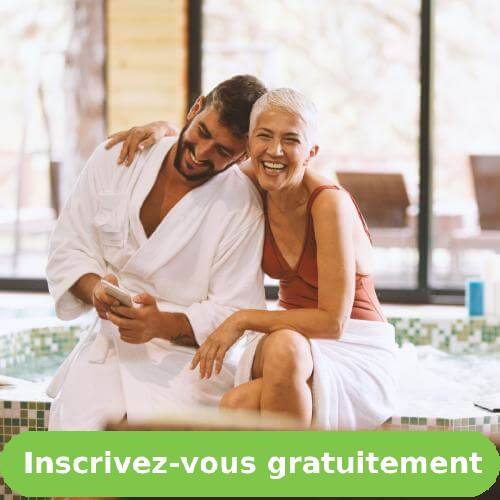 The personality of the 40 year old mature woman
To meet and charm a woman over 40, it is still necessary to know the desires of these magnificent forties.
So, this site reveals to you the desires of girls in their forties so that you put the odds on your side from the first contacts.
Girls who feel good about themselves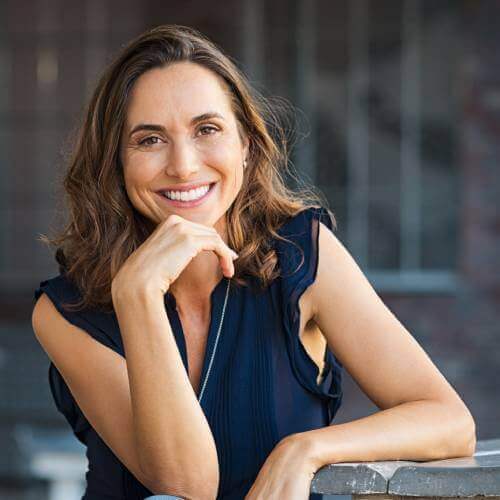 If younger, they were followers of restrictive diets, today girls over 40 assume their bodies without the slightest complex. Certainly, it is not a perfect body, but curves that tell a singular story.
Over the years, they have learned to tame this body, and even to love it and enhance it. It's because 40-year-old women feel good about themselves, that they are irresistible.
They know how to show off
It is extremely rare to note a lack of taste in mature women. They know the shapes and colors that highlight them. And the same goes for hair and makeup. They are never provocative, but have a natural class that makes them terribly desirable.
They have a very open mind and eyes in the stars
They like to discover new horizons, new approaches or practices. They love being surprised and trying new things. They want to get the most out of life without worrying too much.
They are not complicated and thanks to their experience, they take life on the bright side. Being in their company is a real breath of fresh air.
They want to make the most of
Knowing their bodies well, they know how to give pleasure and how to receive it. With her, sex is a party, revered eroticism, torrid adventure. In short, you can fully savor the carnal pleasures without the slightest embarrassment or shame in the hollow of their pretty curves.
40-year-old women are passionate, who want to eat life to the fullest, without worrying about trivialities. They are epicureans and love pleasures in all their forms.
Pick up a single woman over 40
So, it is not enough to register on Adopt A Mature to meet and charm a mature woman. How do you flirt with a girl who asserts herself online? Here are some tips that will already allow you to stand out from the lot of suitors.
Take care of your presentation
Registering on a dating site does not mean that you are going game hunting! Even if it's a long-distance relationship, online flirting also requires a certain manner and attitude.
And to make a good impression from the start, we advise you to take care of your presentation on your profile page. Do not lie about your qualities, but show yourself as you are. Add a touch of humor to your ad to bring a smile to the corners of the beauty's lips.
Have impeccable spelling and syntax. Girls of this age are very sensitive to small details. As well as your photo, the background of which must not reveal the slightest flaw in your daily life.
Approach it with delicacy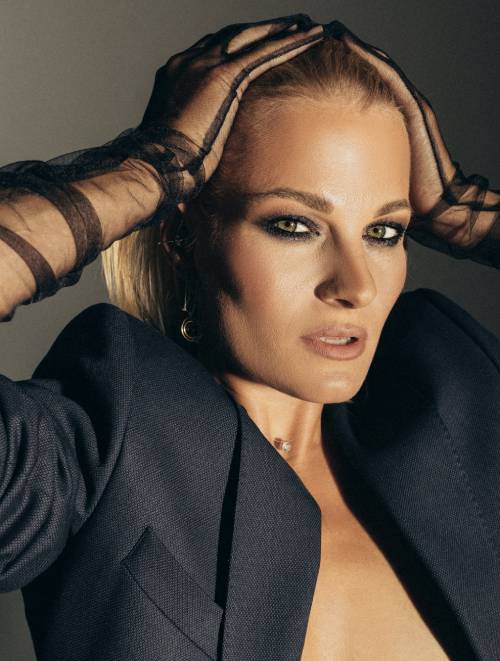 Even for a fleeting affair, women like gallant and respectful men. So, use courtesy and be interested in her. Take the time to chat. So you will know if you want to go further or not.
Send her little thoughts when she doesn't expect it
Without harassing her, send the woman you are chatting with small messages at different times of the day. These little attentions will surely touch her a lot.
Keep some mystery
Reveal yourself little by little. No need to tell your whole life from the first message. Make the pleasure of the first discoveries last. Give some leads like a game where you always want to know a little more. Women are very fond of it.
Share your dreams
If you want to win the heart of a 40-year-old woman, don't be afraid to tell her about your dreams. Her eyes will sparkle and her heart will race. They like to dream together, to imagine possible elsewheres. Take it on board in your delusions of freedom and escape.
Don't wait any longer to make moving encounters with women over 40. Register today on Adopt A Mature.