Today, older women are looking for particular traits on the first date. If you're looking for a mature person, first you need to find out what type of relationship they're looking for, what to do on a date, or even what they like in a man. If you take a peak at some aspects of dating a cougar, you'll ensure you can hold some great times and then you'll be ready to make online connections with everyone in France!
They love a sense of humor! Life can be tough sometimes, so a smile is always appreciated. A good sense of humor is also a good sign that someone is an optimist, or at least likes to bring out the best in every situation!
That's not to say that older women need a big bouquet of flowers before every date, but it's okay to try to keep the romance alive, because that's part of what makes dates you more fun!
Singles in France want to find someone who will push them to be the best version of themselves! The best partners don't want their loved ones to settle for the easy. Women cherish relationships where their partner wants to see them grow.
You will find yourself a best friend if you want to meet the more mature partners, because they are looking for a best friend to settle down. With a best friend comes love, respect, common interests and trust.
Older singles are not playing games and the majority of them are going to be honest with you about how they feel and what they are looking for. Enjoy and enjoy each other!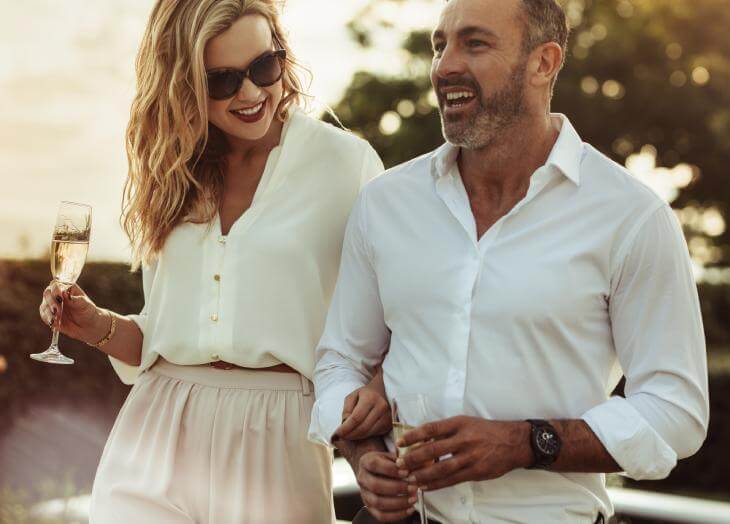 Where can I find serious dating in France?
There are many ways to hook up with singles in France, but not all of them will be appropriate or enjoyable for everyone. When you go out to parties, you'll know people, of course, but you won't be guaranteed that they'll be compatible or even nice or respectful. Besides, it's harder to break the ice in person, some people don't know how to approach or they just don't want to!
One solution that usually appeals to one in five singles in the country is dating sites! On Adopte Une Mature, you will find various types of women everywhere in France. Online, they avoid the oddity of first contact, they can chat freely and safely. They feel safe because they won't feel pressured to do nothing, or even keep talking, if they don't want to.
In addition, for those who aspire to a mature encounter, there are even more benefits! The most mature women in France are pragmatic, that is, they don't like bullshit or wasting time. On the Internet, they can use matchmaking and only talk to people who can meet their demands. When they start the search, they can establish norms like distance, sex, gender, common interests, etc… and avoid being in contact with someone who is not suitable for their standards! So if you want to avoid a certain age or if you want to talk to people close to you, you have found your match!
I want to meet mature in Paris, the city of love!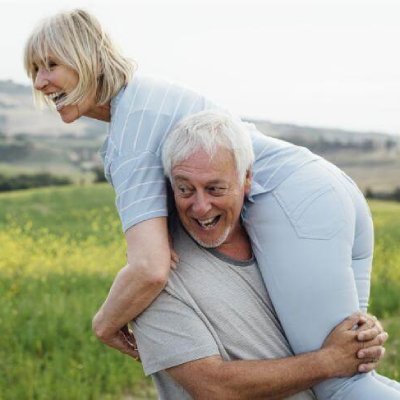 You are in France, but you want to know a single person to go out in specific places like Paris, for example? But, here it is, it is quite possible. The French capital offers activities and unusual attractions, and you can make your date in incredible restaurants, pretty parks and also on a boat, very romantic! Not by chance they say it's the capital of love, it's the most romantic place in the world!
Thus, as in Paris, there are mature women everywhere in France. You can choose the region according to your criteria and limit the profiles you will meet. This means that, on our platform, it is possible to look for partners anywhere in France or to establish dates only in a specific place. The most important thing to know is that these ladies want to meet pleasant companies all the time and in all French cities! Right now, for example, there is a lady who is looking for someone with your characteristics in your area! Hurry up !
Single women are looking for dating in France: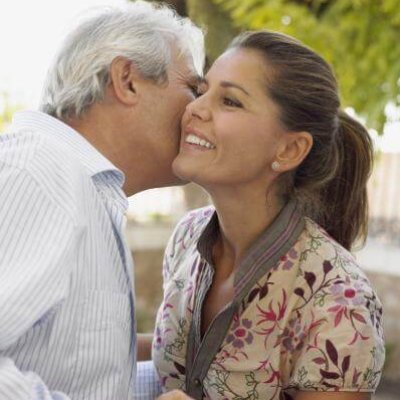 According to the data, the female population in France stands at 34.8 million and it is estimated that 3.6 out of 10 of them are single. So, it's a good country to go on dates! Next to dating evenings, sites intended to make connections are the most sought-after form among women in France. They are online to meet nice guys and start dates.
Meeting someone lonely in France for you is not difficult if you know where to start. Our dating site eliminates geographical barriers, age concerns and helps those who are shy and have difficulty communicating!
Plus, it's free and super easy to use. The network is available 24/7 and access can be made from a few portable devices, all day long. Join French singles on an efficient and secure platform, which will guarantee you good moments of love!
How to meet a mature woman who comes from France?
Follow the steps to guarantee encounters with singles from the most romantic country in Europe and let love dominate you:
Visit Adopt A Mature to begin your discovery. You will create an account and password to start your profile on the site.
Then you have to fill in your profile with all the information you think is necessary, tell a bit about yourself, what you do, what you like, your hobbies… It's best to be honest in this step. Inform your age if you think it matters.
Now you need to establish your research standards. You choose if you want to find someone anywhere in France, or if you prefer to keep them close to you. You can set the age range you are looking for, and what else is needed for you!
Meet mature ladies more easily on the platform, because the matchmaking algorithm works for you. You will be in contact with singles who want to meet someone like you, it will help you a lot. Using our tool is the best way to search for specific dating online!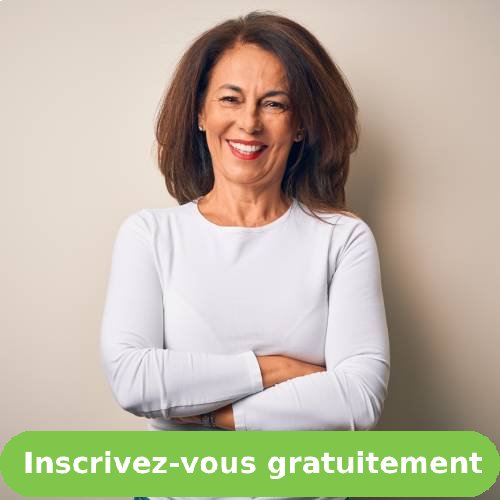 The search by women of France is ready to begin!
When you have accessed AdopteUneMature.org, completed your profile and started searching for dating in France, you will be able to start talking with your matches in a few moments!
The platform works all the time, every day, that means there will always be ladies available to start private chats and start dating. It's amazingly fast, and until the end of the day, you'll be able to meet the love of your life or fix dates with mature women from France.
Don't waste your time, it's precious. Meet women quickly and get out of loneliness with just a few clicks.
AdopteUneMature – a dating site for everyone in France!
On our site, there are all types of singles looking for dating! There are men who want to discover friendships with a mature woman, others who are looking for one-night stands or want to meet a rich woman in France and those who are more romantic and would like to be in a relationship. Matchmaking is in charge of connecting you with the right girls. Try it now!
We also have ladies everywhere in France, so you don't have to worry, because there will always be someone close to you, available for romantic encounters! You can access the site from literally anywhere and start a chat right away. Click on the button to discover the various profiles that are on our platform.
Sign up for our service, enjoy all the benefits of an association, discover a new way to be in contact with interesting people and have unforgettable encounters with the nicest singles in the country!