Making connections on dating sites is something very beneficial for everyone, but especially for LGBTQ people! Check out the AdopteUneMature.org network, where single gays are available to have conversations all the time! In addition to the convenience of talking with people and setting up meetings without moving, our site has a greater number of gays who want to meet love.
The country's gay men are looking for a safe place to chat, flirt, get to know other gay men and guarantee pleasant encounters without having to fear! LGBTQ people always unite to ensure their own safety, for this reason they organize parties, inaugurate bars, delimit spaces… Always to enjoy better without any problem!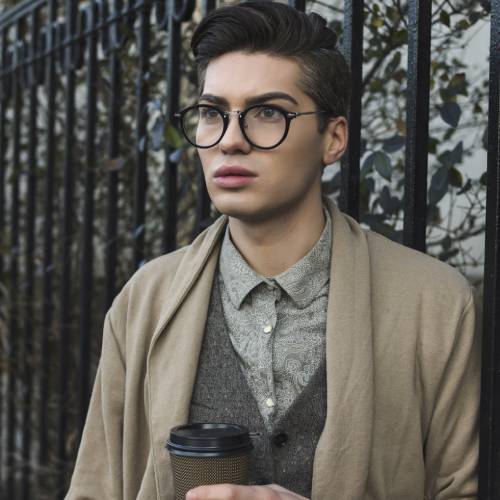 Currently, in addition to these spaces intended for this specific public such as restaurants, bars or clubs, gays who are single also have the possibility of joining the world of dating on the Internet. Online, they enjoy the same protection and it's even better, because they can talk to everyone, without geographical limitation!
Do like all the singles in the country and make a simple association with a service that offers countless benefits. If you feel lonely and you are looking for fun times, pleasant evenings and opportunities to find a companion, come to know our site!
Online dating between gay men in France: how does it work?
It is difficult to overstate the impact of the Internet on our daily activities. Among other examples, online technology has changed the way people meet and have relationships! Among gay men, online dating is nothing new. It is estimated that they are the majority of users of this type of network and apps intended to find a partner. LGBT people were early adopters of the Internet, quickly using it to find sexual or romantic partners, make friends, and obtain health information.
Adopt A Mature allows young gays to meet mature homosexuals to get to know each other, flirt, set up a one-night stand or start a date. The reason is that our site is democratic, open to all types of people and therefore we have different user profiles available. While straight guys use dating networks primarily to have casual nights in, gay people are also willing to find a long-term partner or real love!
The gay members of the service are happy because they have lots of options, they can talk to different users at once, and even if the dating doesn't work out, there are other gay guys to explore! They also have the opportunity to discover peers with the same objectives thanks to the tool that makes the connection and puts them in contact with their correspondence!
What does a mature gay man expect from a date?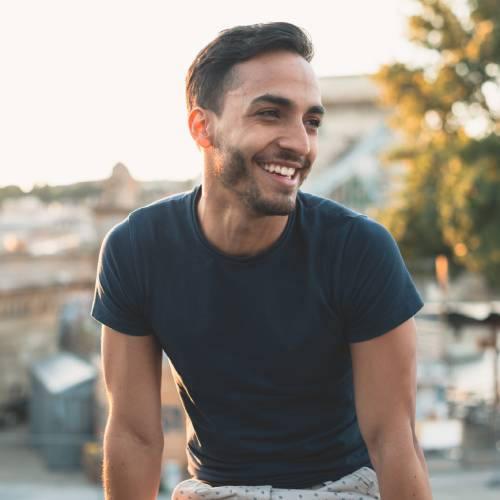 Unlike heterosexuals, LGBT people do not always have the same opportunities to have meetings! So their demands are quite different. Within the gay community, negative stereotypes reinforce the belief that gay relationships are based solely on physical attraction, but this is not true. They are looking for a partner who is there for them. If you're going to date a gay guy, be prepared to be nice, not just handsome. There are personality traits that are always welcome: joy, honesty, friendship… Explore other things that aren't your face or your body.
Among homosexual men, it is important to create a report! Even if it is for one night, finding someone with the same taste is essential. You can imagine how embarrassing it is to have nothing in common with someone and have to spend time with them. Choose your matches wisely! Take advantage of the linking that sets up profiles that look alike.
Gay singles after a certain age don't like bullshit! Being yourself is essential, because if you give what you rightfully have, you will receive real things in return. Meeting a gay man in France is not difficult, but prepare yourself so you won't get caught in the rain and can guarantee an amazing time with your boyfriend!
How to start a meeting with queers and homosexuals?
If you want to meet a gay man, but you have no idea how to start a conversation either online or face-to-face, have a few playing cards always at your service.
A "would you rather" question is a fun way to start a conversation about dating apps. You can find fun things and break the ice properly with gay singles.
Ask him to recommend a new series, a good book, a cool bar or a cafe. People love to plug in their favorite venues and artists, and you'll learn about their choices when it comes to entertainment!
Asking what he's looking for on dating apps is perfectly fine. This will help you find the "tone" of the conversation and avoid misunderstandings in the future. Homosexuals are usually very direct when they first start flirting.
Talk about your goals, both short and long term, especially if you're dating mature gays. Remember to focus on personal development. Becoming a strong person makes you more attractive.
Asking about her dating app profile shows upfront that you are taking the time to read. Gay men looking for online dating want attention, and they'll like it if you noticed.
Ideas by a homosexual romantic encounter:
You have found a gay man and you are going to have your first date. The first thing you need to consider is that there are plenty of places you can go with your LGBTQ suitor. It will depend on the city where you are, but there are always gay activities and spaces.friendly in cities like Paris, Lyon, Marseille… Otherwise, you have the option of being creative and inventing a very special first date.
Cooking together: you can invite your date to a grocery store. You will get to know each other through the process and taste the things you like together.
An evening of table games: by a gay meeting, you can suggest games. A little friendly rivalry is a great way to break the ice!
Make it a movie night: you can still recreate the experience of a movie at home. Make a bowl of popcorn and choose something new from streaming!
There are many other interesting things to do when you are in a meeting with a gay, come and find it on AdopteUneMature.org!
AdopteUneMature – the choice of gay men in France who are looking for meetings!
Meeting a mature gay man on our site is easy as hello! Visit our site to create your account and guarantee your next pleasant evening with a handsome gay guy! The association with our service is easy and allows you to find gays everywhere in France! Take advantage of a complete and efficient service to meet interesting people without leaving your home!
Join the biggest gay community online right now! Click the button and start your profile! You will put your personal data, the things you think are important, information on what you are looking for in dating and in your suitors and update your photo, it is important! A complete profile will help you find matches!
Sign up to be able to browse the profiles of homosexuals who are our users! You can chat with everyone you are interested in in the same place, with individual chats. Chats are available all the time, as the site works all day and night, any day of the week!
We present to you our connection! It's a tool that will help you to better filter users, in order to find, among gays, a real match. Try it now! It doesn't matter if you're at home or on your break at work, using your laptop, computer or tablet, you'll have access to chats from anywhere! Go for it ! Don't waste any more time, while you're reading this, your next love is online and waiting for you on Adopt A Mature!