French lesbians are everywhere looking for love encounters! The LGBTQ+ world is going online even more to ensure safe and secure good times and to discover the benefits of online dating. The internet is a democratic and secure space where everyone feels good to be themselves, without worries! One of the benefits of online dating is that it can help people with a small pool of potential partners, such as those looking for same-sex partners. Another advantage is that you can search for someone according to the age you like. You don't need to waste your time with someone who isn't your type!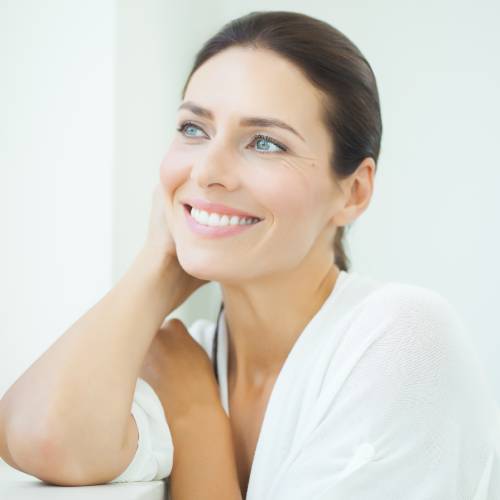 There are various dating sites, each one is a specialist in a field. To meet the requirements of mature people, the AdopteUneMature.org site offers many possibilities for those who do not want to waste their time! Single older, gay and lesbian people are available for dating on the platform. If you are looking for an older single lesbian, come and experience the service right now. You won't need to leave your house or even get changed. The service is 100 % online, you can access the site literally in the palm of your hands! Join us, visit the website by computer or by phone – whichever is easier for you!
Dating on the internet is growing everywhere in France! It is estimated that one in every three singles in the country use this type of service at least once. As far as gays and women are concerned, the number is increasing, so you are lucky! Extend your possibilities by subscribing to an easy-to-use, efficient and free service. Use this opportunity to try something new, meet new people, and find yourself some love!
What are single lesbians looking for?
The major difference between lesbian and straight relationships is that there are two women. Lesbian women fall in love and form committed relationships. Like all relationships, there will be good times and bad times. There are no rules to follow in lesbian relationships, but you can get to know some aspects of these women better, as well as try to understand what they are looking for. It will help you a lot when you are looking for meetings with singles, mature lesbian women or girls younger than you!
Single lesbian women are usually looking for someone they would enjoy company with, so stick to a few golden rules while dating a queer woman! Find some tips on how to have a good time and a relationship with an older woman:
Expecting someone else to meet your needs is a doomed concept. Instead, focus on taking care of yourself and what you can do to support your partner!
Establishing rituals keeps you in touch with the lives of others. Doing things together helps you stay connected!
For a relationship to be healthy, you must grow and change! Work on yourself and also on trying to be a better partner.
Have more positive than negative interactions. If you have a date with a single woman, give more compliments, hugs, affection and appreciation than negative comments or blame!
Surprise her! Keep things exciting with surprises. They will love it!
No one is a good partner if they are stressed and unhappy. Make sure you take the time to take care of yourself. The better you feel, the more you'll be able to give your girlfriend.
While you already know a few things about dating lesbians, log on to our platform and come find yours today to put it all into practice!
Want to meet an older single lesbian?
Women are always more mature, it is proven by science. Among lesbians is even better, because they don't like drama and sometimes they are forced to make choices and make serious decisions about their sexuality early on. So if you'd rather meet a queer single older than you, don't worry, we're experts on that too! Starting lesbian dating in France is easy, follow the steps and come and meet the women in a few minutes.
Visit our site and create your account. You will associate this with your user profile, with a nice photo, all the information you want to give to singles who are online and also information on what you are looking for in lesbians.
Our service starts from this moment, and we will put you in contact with everyone who meets your requirements. You will have many options to meet lesbians in France, anywhere in the country. In addition to practice, the registration service is free!
Among the users you will find many profiles and women who are looking for different things. So, it doesn't matter if you're looking for romance or just one night, it's guaranteed to meet a single lesbian anytime soon!
Discover the opportunity to meet other lesbian women near you:
On AdopteUneMature.org it is possible to choose the region where you are, it means that you can limit your search by a lesbian woman according to the distance or the city. These mechanics allow those who don't want to be in a long-distance relationship, but at the same time, it doesn't limit those who are willing to commute to have a great night of fun. You can talk to just about anyone in any location and find out what you want!
Lesbian singles profiles are always available for our members. If you are looking for dating women, you will have access to all compatible users. Browse among single lesbians and discover some who are looking for a serious relationship and some who only want non-binding meetings.
AdopteUneMature: know the best lesbian dating site
The majority of single lesbians who want to meet are in the same place: the Adopt A Mature site! The benefits of our members are too and you will not be disappointed by the very interesting profiles that you will see. Your next encounter is easier than you imagine.
Join our users and start secure chats with single lesbian women. You can make conversations and decide if you want to meet them outside the platform. Convenient and honest, meet women for dating or start a real friendship online! Everything is possible with us. Be part of the group of single lesbians looking for dating on a site that offers many possibilities.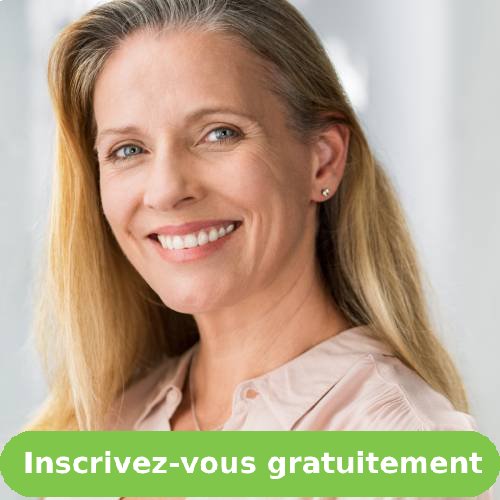 Come meet a lesbian Single Today !
Then you know the dynamics of lesbian dating, a bit of her desires, and how to approach them. Click on the button to start lesbian dating on our platform. There are women everywhere. You are in Paris ? Marseilles? Grenoble? No problem, we'll "take you" the girls. On our network, the geographical difference does not exist!
Register and browse through the profiles of single lesbians, search for your meetings without leaving your home, using our site. Women seek online dating because it is more convenient and secure. Come to know them before fixing meetings and guarantee good times without bad surprises.
You have the opportunity to try a free service that works all the time. No more excuses for not having time for love! He will always have someone to talk to you, no matter how crazy your schedule can be!
Adopt A Mature offers many opportunities for encounters with lesbians. You will be able to have different experiences, meet lots of people, make friends or find the love of your life! Near, far, wherever you are, our service will follow you and give you a hand to start loving again! Take advantage of all our benefits, start the site and try them now!